Collaborative Circles - Join Us!
Conversation, Connection, Community, Co-creation, Collaboration
Live, on-line, interactive learning unlike anything else on the Internet!
Purpose of Collaborative Circles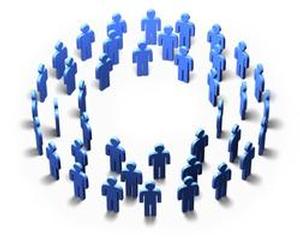 Businesses are stepping into a new era where collective wisdom and real collaboration will be required to solve the many systemic problems we have historically and are presently creating. Our future sustainability is dependent on people and companies wisely working together. Successful businesses in the coming years will be so because they have set aside fears of competition and embraced cooperation, alliances, partnerships and collaboration.
Collaborative Circles are designed to create an open, engaging space for us to gather in conversation, create solutions, mentor each other and take action around business ideas and topics for which we have passion.
Imagine that you could easily meet up and collaborate with leaders around the world where...
People show up and contribute based on their passion and interest for the topic.

Those that show up are just the right people for the perfect conversation to unfold.

The curiosity and wisdom of everyone involved gets dynamically folded into the conversation.

You feel a level of connection with others you seldom experience, even with most in-person meetings.

Community, connection and networking opportunities happen throughout the meeting.

You have the personal freedom to manage your energy and time in the meeting.

You can connect through speaking, drawing and writing together on common whiteboards as well as chat-rooms.

You can do this from the comfort of your own home or office.

AND you can't wait until you can participate in such a meeting again!
Open Space Technology Online!
Collaborative Circles are based on a powerful group facilitation method called Open Space Technology. This online Open Space Technology format engages people according to their passion and their willingness to take responsibility. These empowered self-organized meetings are fun, productive, and engaging. You won't experience online Open Space Technology meetings anywhere else on the web! be prepared to be surprised!
Joining a Collaborative Circle?
Our Collaborative Circles are held in a highly interactive Internet-based environment.
To participate with us, you will need: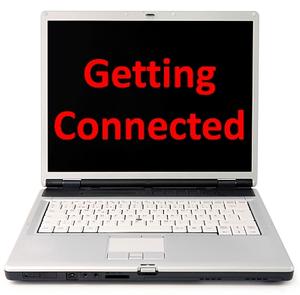 A computer running an MS-Windows operating system or an Apple Computer to attend the meeting.

A computer headset with a microphone so that you can listen and speak within the meetings. Without a headset, echoing and background noise can be disruptive so without this, you may not be able to fully participate.

A reliable wireless or direct Internet connection

Time prior to your first Collaborative Circle to get prepared (about 30 minutes for first time participants)

To be on time for the start of the meeting. Important instructions and group work necessary to participate effectively will be given in the first 30 minutes of each meeting.

Find and Register for a Collaborative Circle of your choice...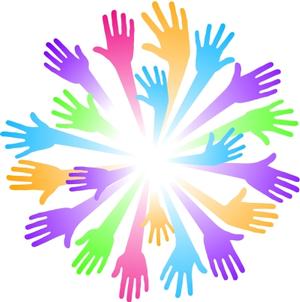 1. Find a Collaborative Circle where you have a genuine passion for the topic to be discussed. Passion may mean that you have expertise on the subject area, but it could also mean that you have many questions and a lot of curiosity for it and want to gather with others to explore and develop ideas and opportunities or look more deeply at the issue.
2. Register for a Collaborative Circle. After registration, you will be given all the information, tools and orientation training you need to easily join the online collaborative meeting with up to 100 other people who have also chosen to be there.
3. Show up and contribute in the way that is right for you!
Collaborative Circle Schedule and Cost

Collaborative Circles are held on a regular basis on a variety of topics. Click here to see the schedule and to register for an upcoming Collaborative Circle
Our Collaborative Circles are currently scheduled for 09:00am NA-Mountain Standard Time. They are scheduled at this time because this timezone in the world can accommodate many international participants at a "reasonable" time, from North America, to Europe, Africa and Russia to New Zealand! However, it is impossible to accommodate a daytime schedule for everyone. Hope you can join us for an internationally diverse experience!

Collaborative Circles are free for now! However, because seating and registration is limited to 100 participants, please be respectful and give us advanced notice if you cannot come so that we can open up the registration for others to register and participate.
Register for a Collaborative Circle Now!